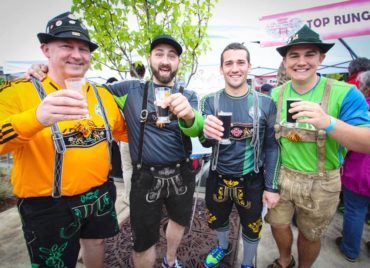 Want to try some of the best craft beer in the state, experience great local music and help a wonderful local nonprofit organization? You can accomplish all three when you attend the 7th Annual Gig Harbor Beer Festival on Saturday, May 19.
Festival organizers expect another enthusiastic sell-out crowd for this year's event. More than two dozen breweries — and a cider booth — will be on hand to pour some of the most delicious brew in the South Sound area and beyond.
The festival takes place from noon to 5 p.m. at the Uptown Gig Harbor Pavilion.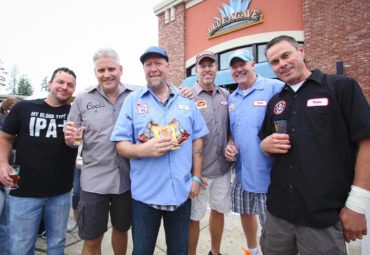 Besides all the great suds, this year's festival will also include live music, games and a slightly expanded event area. Gig Harbor's own Heritage Distillery will be on site to pour its very popular mini cocktails.
The Gig Harbor Beer Festival is a fundraiser for the Gig Harbor Kiwanis. For more than 45 years, members of the Gig Harbor Kiwanis have raised funds and planned a variety of service projects that improve the lives of children, their families and the Gig Harbor community.
The fest has sold out for the past six years. Tickets are $30 and can be purchased in advance online and at the Gig Harbor Brewing's Tacoma taproom (3120 S. Tacoma Way). Tickets will be available at the door only if they're not sold out.
The brewer list as of April included:
Wingman Brewing Co.
Wet Coast Brewing Co.
Valholl Brewing Co.
Top Rung Brewing Co.
Sound Brewing Co.
Slippery Pig Brewing Co.
Silver City Brewery
Rainy Daze Brewing Co.
Pacific Brewing & Malting Co.
Odd Otter Brewing
Narrows Brewing Co.
Lazy Boy Brewing Co.
Kulshan Brewing
Hood Canal Brewing
Gig Harbor Brewing Co.
Ghostfish Brewing Co.
Fox Island Brewing
EW2 Brewing
Dystopian State Brewing
Downpour Brewing
Dog Days Brewing
Cash Brewing Co.
Bent Bine Brewing Co.
7 Seas Brewing Co