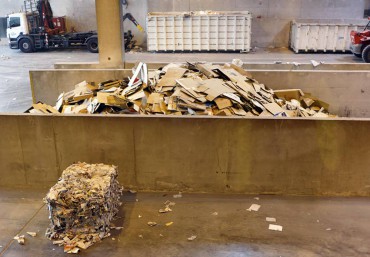 With the changing of seasons, often comes some cleanup around the house. Perhaps you have a large amount of yard debris, a lawnmower that has "kicked the bucket," some leftover lawn fertilizer that you don't want to keep through the winter, or — for that matter — anything that isn't acceptable or won't fit in your recycling bin.
Whatever the material may be, you might find yourself saying, "What do I do with it?" Luckily, the Kitsap County Solid Waste Division has put together an online resource to answer that very question.
Kitsap County's "What Do I Do With It?" website is a valuable resource that is designed to help anyone in Kitsap County with properly disposing and recycling their waste materials. It is simple to use and can help you find outlets for materials beyond the standard curbside suite of collection services.

For example, if you just built a new deck and have some leftover lumber, go to the "What Do I Do With It?" site, scroll down and click on "lumber (clean)," and you will be provided with nine locations where the material can be disposed or recycled.
Say, the battery on your lawn tractor saw its final summer in 2015, and you need to dispose of it. Just scroll down to "batteries — automotive," and there are 11 options right in front of you. It's really simple!
In some instances, there will be items that just didn't cross our mind, or we just haven't encountered them yet. If this is the case, email us at cpiercy [at] co [dot] kitsap [dot] wa [dot] us and we'll try to find a facility that can take the material and add it to the database.
Happy recycling!