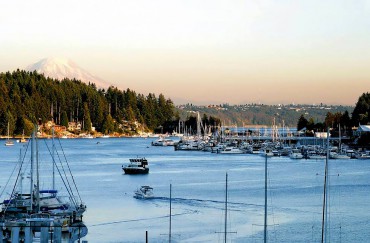 In recent years, Gig Harbor has become a sought-after destination for retirees, lured by the beautiful views; friendly, small town atmosphere; quality of life; and an ever-growing choice of amenities. And a new ranking confirms the city as a hot location — SmartAsset, a financial technology company, has ranked Gig Harbor as the best place to retire in Washington state.
Poulsbo and Port Orchard also made the top 10 list — as Nos. 6 and 10, respectively.
The SmartAsset study ranked the cities on three factors affecting quality of life for retirees: tax burden, medical care and recreational/social factors. In addition to determining the best overall cities to retire, SmartAsset ranked the cities in each of the three categories.
Gig Harbor, with 12 doctors' offices per 1,000 people, was in the top in the medical category as well. Poulsbo ranked fourth (with 5.1). The average number of doctors' offices per state is 1.1.
In the tax burden category, Gig Harbor came in ninth. The rankings took into consideration income and sales taxes, calculating effective rates based on a typical retiree earning $35,000 from social security, retirement savings or part-time employment, as well as spending disposable income on taxable goods.
And in the social/recreational ranking, Gig Harbor once again came in at the top, Poulsbo fourth and Port Orchard eighth, based on the number of retirement centers.
The Olympic Peninsula also did well on the list-with Port Angeles, Port Townsend and Sequim all making the top 10. See the complete list here.