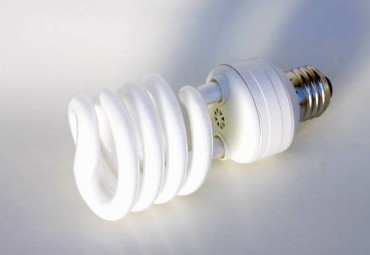 West Sound residents and businesses can now recycle fluorescent lights and other mercury-containing lights at no charge as part of a state product-stewardship program called LightRecycle Washington.
Throwing away mercury-containing lights in the garbage is illegal, as the mercury accumulates in the environment and can be harmful to human health.
LightRecycle Washington collection sites will take mercury-containing lights including traditional fluorescent tubes (straight, curved and circular tubes), compact fluorescent lights and high-intensity discharge lights (commonly used in outdoor lighting fixtures).
The program does not accept lighting fixtures, ballasts or incandescent lights. Both individuals and businesses can drop off lights for recycling at no cost, although there is a limit of 10 lights per day.
"Fluorescent lights are long-lasting and energy efficient, but they contain small amounts of toxic mercury, which needs to be recycled or properly disposed of," said Laurie Davies, manager of Ecology's Waste 2 Resources program. "With the launch of LightRecycle Washington, we're making it simpler to comply with the law and protect the environment."
EcoLights Northwest is the recycling company that will be processing the lights collected by LightRecycle Washington. After mercury-containing lights are collected, EcoLights breaks them down and separates the components. Recyclable components, including mercury, are sent to other companies for further refining.
Light Recycling Locations
Bainbridge Island

Bainbridge Island Ace Hardware – 635 High School Road NE

Belfair

Scott McLendon's Hardware – 51 NE State Route 300

Bremerton

Household Hazardous Waste Collection Facility – 5551 Imperial Way
Kitsap Lumber and Hardware – 450 S. National Avenue

Gig Harbor

Ace Hardware – 4816 Pt. Fosdick Drive NW

Port Orchard

Scott McLendon's Hardware – 1692 SE Mile Hill Drive

Poulsbo

James Lumber and Ace Hardware – 19801 Viking Avenue
Visit www.lightrecycle.org for more information or contact Kitsap County Public Works at 360-337-5777 (for Kitsap County).