The docks will definitely be rocking this summer in Bremerton.
Now in its third year, the Rock the Dock concert series on the Louis Mentor Boardwalk at Bremerton Marina has been such a success that this year, organizers have extended the four-week schedule and made it a nine-week-long, eight concert series, and moved the concerts from Fridays to Saturday nights.
The lineup of exceptional talent has something for all music tastes, from folk to country, pop, alternative music and good old rock 'n roll.
The series kicks off with a bang on Saturday, July 4 with not one, but two bands performing for a special Independence Day celebration, followed by the Sinclair Inlet Fireworks Show.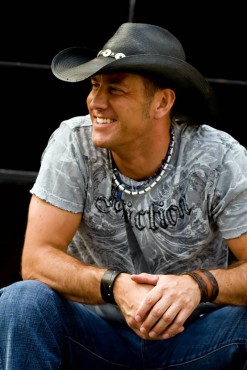 Kitsap County's own alternative pop band Boy Blue and the Moon will start the celebrations at 5 p.m., followed by Left Hand Smoke, one of the most exciting rock 'n roll bands in the Northwest.
Left Hand Smoke will take the stage at 8 p.m. and play through until 10 p.m. The fireworks will follow at 10:30 p.m.
The free concert series is made possible by a partnership of the Port of Bremerton, city of Bremerton and the Downtown Bremerton Association, who all worked collaboratively to invest in and grow the series. Additional sponsors include Kitsap Credit Union, Navy Federal Credit Union, Cash America and the Kitsap Entrepreneurial Center.
Not only have they pulled out all stops in booking top talent this year, they have also hired a professional production company and upgraded the sound setup to enhance the listening experience.
Added to the mix is the new $15,000 stage, recently purchased by the city. This combination of amenities promises to make the Bremerton Boardwalk one of the finest outdoor music venues in the Puget Sound area.
"A concert series of this caliber is something you'd expect to see in cities much larger than Bremerton," says Michael Goodnow, executive director of the Downtown Bremerton Association. "We have a combination that's hard to beat: top-notch talent, a gorgeous waterfront setting that is the envy of many cities, and easy access.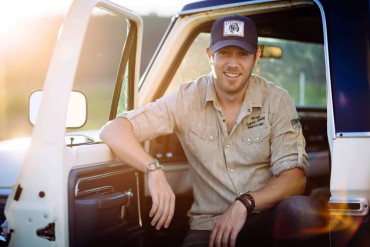 "The venue is a short walk from the ferry terminal and we have room at the marina for more than 100 boaters. We hope these concerts will become must-do events on everyone's summer calendar and look forward to welcoming visitors from all over the Peninsula, Seattle and beyond, and showing off our revitalized Bremerton Harbor District," he says.
The concerts are from 5 to 7 p.m. (with the exception of July 4). Start the party early! The beer, wine and cocktail bar opens at 4 p.m.
The Bremerton Marina, located on Sinclair Inlet, offers 220 permanent slips on a month-to-month basis as well as room for 80-100 visiting boaters, accommodating boats up to 120 feet. Reservations for Rock the Dock weekends are highly encouraged and can be made by contacting Kathy Garcia at (360) 373-1035 or kathyg@portofbremerton.org.
For more information about Rock the Dock, go to www.Facebook.com/DowntownBremerton.
Concert lineup
July 4, 5-7 p.m. • Boy Blue and the Moon
Port Orchard's very own "Boy Blue and the Moon" will get the crowd rocking and ready to celebrate the 4th in style with their power pop with a punch.
July 4, 8-10 p.m. • Left Hand Smoke
Left Hand Smoke's sound is fresh, combining groovy, guitar and keyboard-driven melodies with a hard-hitting, rock 'n roll edge. Dylan and the Band, the Stones, Van Morrison, Otis Redding, James Brown, the Meters, and Little Feat all contributed to their jazzy, bluesy, folksy, funky sound.
According to All Music, "Will Mish is one of the best guitarists ever to emerge from the Northwest."
July 11, 5-7 p.m. • Aaron Crawford 
Aaron Crawford is one of the most-talked about artists coming out of the Seattle music scene right now. He has built a large following of fans drawn to his blend of country and melodic rock.
His songs, paired with his powerhouse vocals and his electric live shows, have rapidly built a die-hard following of fans.
July 18, 5-7 p.m. • No concert: Bremerton Summer Brewfest
The concert series takes a break on July 18 but there's still plenty of fun to be had on the waterfront at the Bremerton Summer Brewfest, which features 30 Washington breweries pouring more than 100 craft beers and will include music.
July 25, 5-7 p.m. • Vaudeville Etiquette
Vaudeville Etiquette makes music that pushes every boundary with raw passion, grit and mischievous wit. With its signature blend of Americana roots rock, the dynamic Seattle quintet fills timeless melodies with modern lyrics, heady harmonies and a wailing pedal steel.
Recently listed as one of the "Top 50 Bands Rocking the Seattle Scene" by Seattle Magazine, Vaudeville Etiquette has been compared to heavy-hitters like Shovels & Rope, The Civil Wars, Fleetwood Mac and The Band.
August 1, 5-7 p.m. • Ayron Jones & The Way
Seattle guitarist and frontman Ayron (Eh-Rahn) Jones has become one of Seattle's hottest up-and-comers with his brand of Seattle rock. Sir Mix A lot has called him "the future of rock."
Jones has taken a hybrid style of guitar playing, in which the chord and solo are played at the same time, and infused the raw energy of punk with the inner-city attitude of hip-hop. Think Stevie Ray Vaughan meets Nirvana.
The band has opened for the legendary B.B. King and Presidents of the United States of America, among others.
August 8, 5-7 p.m. • Sea of Misinformation
After the release of "Happy Songs For An Unhappy World" five years ago, Ryan Giffin and his songs exploded onto the Northwest music scene by placing within the top four of the Seattle Wave Radio Challenge.
According to International Pop Overthrow Festival, Sea of Misinformation has "a high-energy, in-your-face alt-rock attack tempered by pop melodies that will leave you mesmerized and begging for more. Think Judas Priest meets The Beatles meets Death Cab for Cutie hanging out with David Bowie, and you begin to get the picture… Definitely one of Seattle's finest!"
August 15, 5-7 p.m. • Electric Bards
The Electric Bards play all-original music. Many of the group's songs use the words of 17th, 18th and 19th century poems. The sound is soft rock done in a fresh R&B style.
Natalie Poss on vocals and keyboards and John Breslin on lead guitar. Both musicians have playing around the Northwest for many years and call Bremerton home.
August 22, 5-7 p.m. • Chance McKinney
Chance McKinney won Country Music Television's search for the No. 1 "unsigned" artist in the nation in 2009, taking home the Music City Madness title with more than one million votes in the final round alone.
Since then, McKinney has opened for Kenny Chesney and shared stages with Dwight Yoakam, Jamie O'Neal, Grand Funk Railroad, Pat Green, Blake Shelton, Luke Bryan, Creedence Clearwater, .38 Special and Lynyrd Skynyrd. His "industrialized country" is a blend of country music with '90s rock, '60s Motown and heavy metal influences.
August 29, 5-7 p.m. • Kim Archer Band
Known for her raw, powerhouse performances and personable interaction with her audiences, Kim Archer has attracted a large and loyal following of fans in the Pacific Northwest and across the country.
Archer's music follows in the footsteps of great female singer/songwriters like Joan Armatrading, Melissa Ethridge and Bonnie Raitt. With guitar in hand, she commands the stage, playing her own original songs rooted in old-school soul, funk and classic rock, sultry blues and ballads.