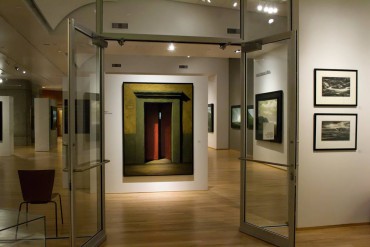 Several West Sound museums have joined the Blue Star Museums program to offer free admission this summer to all active-duty military personnel and their families. The program is a collaboration among the National Endowment for the Arts, Blue Star Families, the Department of Defense and more than 2,000 museums across America.
Participating museums began offering the free admission on Memorial Day, and the program lasts through next Labor Day.
In West Sound, participating museums are:
Bainbridge Island
Bremerton
Keyport
Port Townsend
This year, more than 2,000 (and counting) museums in all 50 states, the District of Columbia, Puerto Rico, and American Samoa are taking part in the initiative. Museums are welcome to join Blue Star Museums throughout the summer. The effort to recruit museums has involved partnerships with the American Alliance of Museums, the Association of Art Museum Directors, the Association of Children's Museums, the American Association of State and Local History, and the Association of Science-Technology Centers.
The free admission program is available to any bearer of a Geneva Convention common access card (CAC), a DD Form 1173 ID card (dependent ID), or a DD Form 1173-1 ID card, which includes active duty U.S. military — Army, Navy, Air Force, Marines, Coast Guard, as well as members of the National Guard and Reserve, U.S. Public Health Service Commissioned Corps, NOAA Commissioned Corps — and up to five family members. Some special or limited-time museum exhibits may not be included in this free admission program.
For questions on particular exhibits or museums, please contact the museum directly. To find participating museums and plan your trip, visit www.arts.gov/bluestarmuseums.