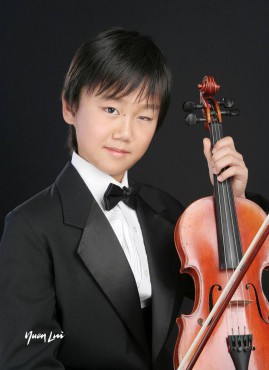 Shakespeare has long been a source of artistic inspiration. His literary works have inspired visual art, plays, film, dance, music and more.
In a concert series on Saturday and Sunday, April 18 and 19, the Bainbridge Symphony Orchestra will collaborate for the first time with The BPA Shakespeare Society and Director Tom Challinor, featuring music and drama drawn from and inspired by the Bard.
The program will additionally showcase the BSO's first-place Young Artist Concerto Competition winner Andrew Barnwell and runner-up Shintaro Taneda, plus the Senior Orchestra from the Bainbridge Island Youth Orchestra in a side-by-side performance.
Tom Challinor is the founder of The BPA Shakespeare Society and director of last summer's "Twelfe Night" and the previous summer's "The Tempest." He has acted in "Noises Off" (Frederick Fellows), "Macbeth" (Macduff) and "As You Like It" (Duke Senior) with BPA, as well as "Comedy of Errors" (Antipholus of Ephesus), "Much Ado About Nothing" (Don Pedro) and "As You Like It" (Roland de Boys) with Studio H'Poko in Maui.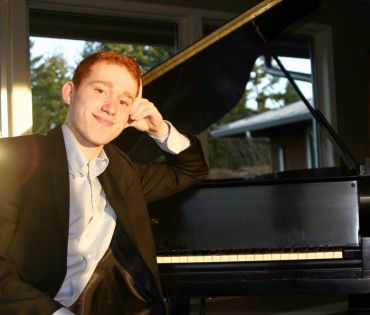 Andrew Barnwell, 17, is a junior at Mercer Island High School. A frequent participant in local festivals, he has won third place in Seattle's 2013 Russian Music Competition, second place in the 2014 NW Bach Festival, first place in the 2014 GMCC competition and first prize in the 2014 Chopin NW Festival.
He was invited to compete for a spot in the 2015 Minnesota International Piano Junior e-Competition. In 2014, Andrew was also selected to participate in the internationally renowned Morningside Music Bridge program in Calgary, Canada; while there, he was invited to perform at the National Music Center, and was also awarded the Stuart Holland Memorial Award.
Formed in 2001 by parents and local teachers with a desire to have their children grow up with orchestra as an essential part of their musical experience, the Bainbridge Island Youth Orchestra fosters musicianship and camaraderie within the community through education and performance. The organization consists of two ensembles, the orchestra and the sinfonietta, plus several ensembles during the Spring Melodies term.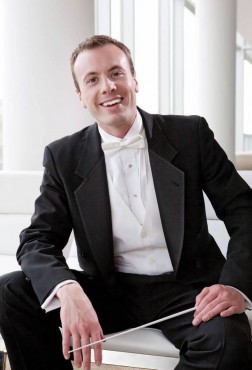 Maestro Wesley Schulz is garnering attention for his fresh programming and imaginative performances as well as building orchestras and growing audiences. In constant demand, Schulz is the music director of the Bainbridge Symphony Orchestra, Seattle Festival Orchestra and the Bainbridge Island Youth Orchestra.
He has been lauded by musicians for his "intensity and emotion" in performances and for his "approachable and inspiring" leadership. In the fall of 2014, Schulz assumed the post of conducting Fellow at the Seattle Symphony with music director Ludovic Morlot.
Bainbridge Symphony Orchestra performs at Bainbridge Performing Arts on Saturday, April 18 at 7:30 p.m. and Sunday, April 19 at 3 p.m. A special preconcert chat will be hosted on Sunday at 2:15 p.m.
Tickets, $19 for adults and $16 for seniors, students, military and teachers, may be purchased online at www.bainbridgeperformingarts.org, by phone at 206-842-8569 or in person at Bainbridge Performing Arts, located at 200 Madison Avenue North, Bainbridge Island.
BPA box office hours are 1 to 4 p.m. Wednesday through Friday, and one hour prior to each performance.
Under BPA's Youth in Music Initiative generously sponsored by Wicklund Dental, each youth receives free admission when accompanied by a paying adult.