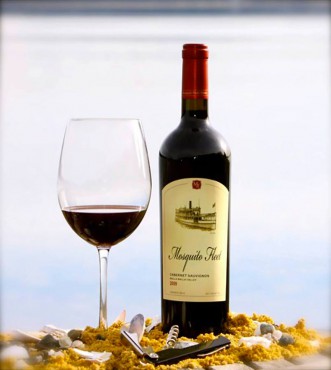 The award-winning Mosquito Fleet Winery, located in Belfair, will be releasing six of its newest wines: the 2012 vintage. The winery will host a party, dubbed "Grand Release 2012," from noon to 6 p.m. on Saturday and Sunday, March 14 and 15.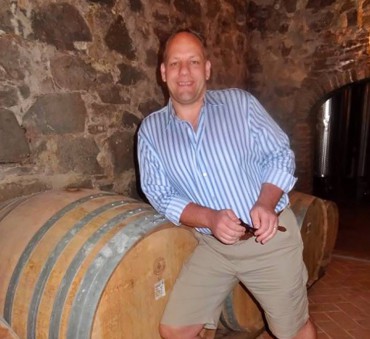 The event will feature food pairings from Robin Hood restaurant in Union. The winery's specialty port-style desert wine, Griffersen Reserve, will be served in chocolate cups.
Mosquito Fleet Winery completed its sixth crush this fall. The winemakers have enjoyed several accolades along the way, including "90 point," "gold" and "double gold" awards and recognitions at several Northwest wine competitions and wine magazines.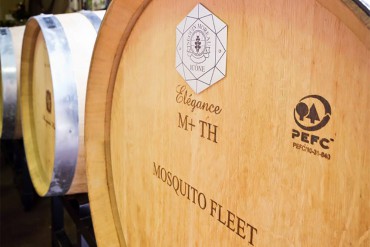 "It's a real honor to receive that recognition through the year, but we really see 2012 as our best yet," said Dr. Brian Petersen, co-owner and winemaker for Mosquito Fleet.
Release party guests will receive all six wines, food pairings and chocolate morsels along with a logo glass and a $5 discount on any wine purchases as part of the $15 cover price. There will be live entertainment both days.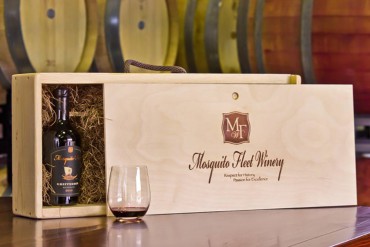 "It's a very exciting event. Don't miss this one, " said co-owner Scott Griffin. "We have some exciting surprises in store; food and entertainment will be spectacular, and of course we are elated with our 2012 lineup. It was an amazing year for Washington fruit."
For details about the event, call Scott Griffin at (360) 275-9100 or contact the winery through the website at www.mosquitofleetwinery.com.
The winery is located at 21 NE Old Belfair Highway in Belfair, Washington.