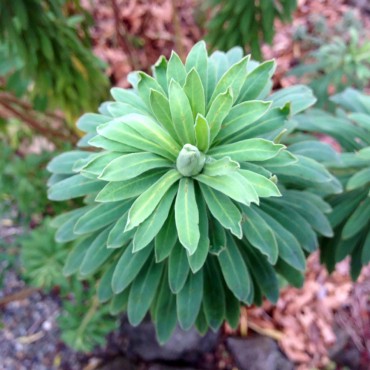 It is time to serve out some eviction notices. I've been cleaning out the garden, weeding, pruning and mulching as I go along, and making some tough decisions along the way: Who gets to stay, and who's overstayed their welcome.
There was a time when any plant given to me or found as a bargain at a local plant sale was enthusiastically planted in my new, barren landscape.
Over the years, as my plant palate and knowledge have become a bit more refined and I've had plenty of opportunities to discover the thuggishness of some of these newcomers, I have much less patience with the bullies of the garden.
I would really like to reduce maintenance, and one way to achieve this is by eliminating aggressive, invasive growers.
I'd like to share some of the plants that have visited my garden only to be booted out, or ones I have confined to small areas where I can keep an eye on them. I hope this helps you be more selective and enjoy your landscape.
The following are treated like weeds because of their incredible ability to spread by seed, though I must admit I still secretly root for the ones that get by me and manage to flower:
Foeniculum vulgare, bronze fennel
Lychnis coronaria, rose campion
Myosotis sylvatica, forget-me-not
Impatients glandulifera, policeman's helmet (I admit I got cold feet and never let this one flower)
Eschsolzia californica, California poppy
Origanum vulgare, oregano
These plants I love enough to allow, though only where I can keep a sharp eye on them:
Meconopsis cambrica, Welsh poppy
Alchemilla mollis, lady's mantle
Melissa officinalis, lemon balm
Euphorbia characias subsp. wulfenii, Mediterranean spurge
Euphorbia myrsinities, donkeytail spurge
Digitalis purpurea, foxglove
Stachys byzantina, lamb's ears
Geranium x oxonianum 'Wargrave Pink,' 'Wargrave Pink' cranesbill geranium
Helleborus orientalis, lenten rose
Aquilegia sp., columbine
Shrubs:
Buddleia davidii 'Pink Delight,' Pink Delight butterfly bush
Trees:
Styrax japonicus, Japanese snowbell
Acer palmatum, Japanese maple
These plants are aggressive spreaders and difficult to remove once happily established:
Lysimachia mummularia 'aurea,' creeping Jenny
Lysimachia clethroides, gooseneck loosestrife
Lysimachia punctata, whorled loosestrife (there is a pattern emerging…)
Epilobium canum (Zauschneria californica), California fuchsia
Alstroemeria aurea, Peruvian lily
Gallium odoratum, sweet woodruff
Oxalis oregana, wood sorrel
Crocosmia x crocosmiiflora, montbretia
Aegopodium podograria, Bishop's weed
Lamiastrum galeobdolon, yellow archangel
Houttuynia cordata, chamaleon plant
Anemone hupehensis var. japonica, Japanese anemone
Iris pseudocorus, yellow flag iris
Helianthus x laetiflorus, prairie sunflower
Hedera helix 'Glacier,' Glacier English ivy
Euphorbia amygdaloides var robbiae, Robb's spurge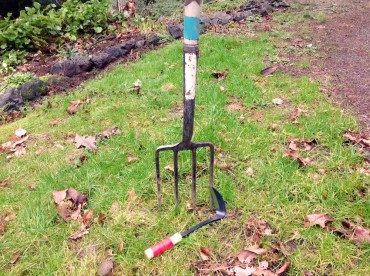 Trees that sucker:
Rhus typhina, staghorn sumac
Prunus sp., cherry and plum trees (do not sucker excessively)
Shrubs (these require annual control of unwanted suckering growth, but remain welcome):
Cornus sanguinea 'Midwinter Fire,' Midwinter Fire dogwood
Lonicera pileata, boxwood honeysuckle
Symphoricarpos albus, snowberry
Sarcococca spp., sweet-box
Many more thuggish plants are available to us, but I have limited this list to the ones I've had in my own garden.
I am not completely immune to the charms of many of my exuberant plant companions, and I am willing to put up with some rough elbowing in the beds, but to the real thugs I say, "Hasta la vista, baby!"