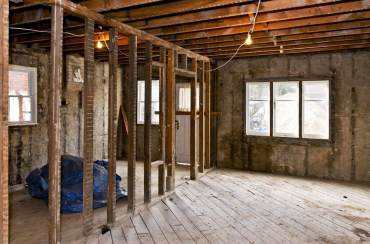 I like to watch those remodeling projects on HGTV and DIY networks. It's fun to see the changes, and they make it look really effortless and easy.
How are those shows different from the reality of a real remodel — your house, let's say?
One of my favorite scenarios is the "one room at a time" remodel. They are doing a whole house. One. Room. At. A. Time.
No, they aren't. It makes for a great show format, but in real life, if would be very time consuming and cost prohibitive.
When the plumber comes, he does all the pluming in the scope of work. Not just the bathroom, only to come back later to do the kitchen or laundry room. Time is money, as the saying goes, and these individual small trips by tradesmen are just not cost effective.
Many clients love this concept of sequencing work so that the bathroom (or another room of their choice) is done "first" and they have a finished space to inhabit while the rest of the work goes on in a large project. The reality is that when you are remodeling, work is going on in all the spaces all the time. Minimizing the trips the subcontractors and workers make help to manage the cost of the project, and cost is often the most crucial element for the client to maintain.
Clients often ask about "phasing" a project. They feel that it will cause less disruption doing one area at a time. But it actually makes it more difficult due to having a construction zone in your home for an extended time frame. Most clients who try it will admit (albeit after the fact) that it would have been better to manage the disruption of everything being done at one time than to carry it out over multiple phases.
The next time you are watching one of these shows, remember — doing a remodel a room at a time makes for good television episodes, but not for real life.