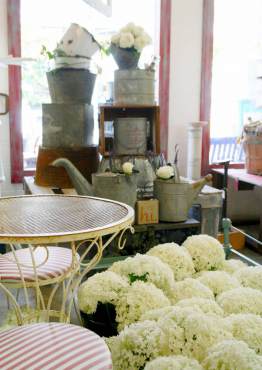 In the charming little Nordic village of Poulsbo, you can find everything from Krumkake irons to Lefse paddles. You can also enjoy delicious scones and the original Poulsbo bread.
Poulsbo definitely is the Kitsap Peninsula's "Little Norway," where you can buy a Scandinavian sweater and a Swedish cookbook.
In Poulsbo, you'll find authentic Nordic and kitschy Nordic. But look a little closer and you will also find a great bookstore, a variety of dining, a microbrewery, a chocolate store and a fabulous new retail collection that celebrates heritage; just not Nordic heritage. Make a journey to Red Plantation — where vintage finds are being transformed into useful décor right before your eyes.
Vintage is in, and Red Plantation owner Gabrielle Elliot has found her niche. Always a very resourceful person, she lives and breathes repurposing anything she can get her hands on.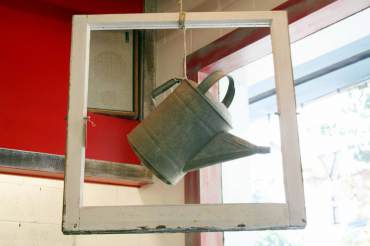 "I was doing Pinterest before Pinterest existed. I'm always looking at something and trying to figure out how to use it in a different way," Gabrielle says.
And that's what you will find at Poulsbo's newest treasure, Red Plantation.
Gabrielle Elliot opened Red Plantation this past May. Walk through the store and it's part barn, part home, part museum, and all fun. Be sure to look up and under and all around — hundreds of treasures await in this space bursting with vintage and eclectic finds.
Gabrielle's past life in hotel and restaurant management, combined with her artistic flare, is the perfect fit to run a shop like Red Plantation. She has her hands in all the details of styling the displays and products in the store. She hand-picks the vendors and works to keep the place bold and funky, and to bring both big and small pieces into the store — making it truly a place that has something for everyone.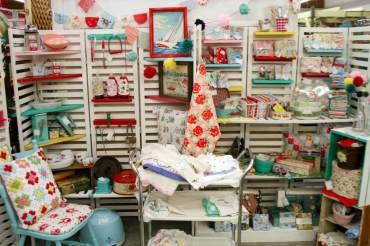 As Red Plantation grows, Gabrielle hopes to hold events and classes and find ways to teach and inspire others to repurpose, upcycle and re-love things from days gone by.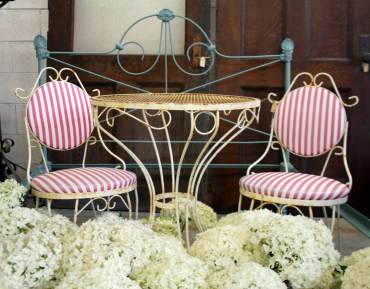 "I like to help people think more creatively" Gabrielle says, "like using a door for a headboard or chandeliers where it wouldn't normally be. It can be overwhelming for some people, so I suggest they do one thing at a time — piece it together — try to group things in threes and fives. "
Or just come to Red Plantation and be inspired.