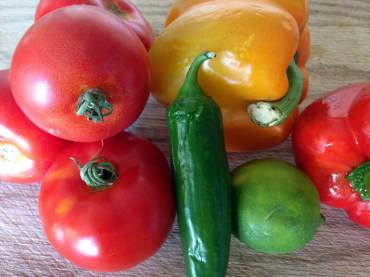 Great summer weather equals great vine-ripened tomatoes, and this summer is the poster child for both. Even if you aren't growing your own tomatoes, you can find beautiful, local and delicious tomatoes ready to eat now at your local farmers market and store.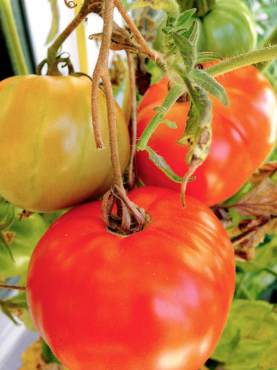 It's hard to describe the difference between a freshly picked, vine-ripened tomato against the ones you buy at the store in say, February. You haven't lived until you've eaten a fresh tomato, just like an apple, fresh off the vine, and let the juice dribble down your chin.
Well, if you'd rather the juice didn't dribble down your chin, how about making this easy and delicious fresh salsa recipe to enjoy for your dinner tonight?
Just a few simple ingredients added to three or four ripe, local tomatoes, and you will be savoring the best flavor summer in the Pacific Northwest has to offer.
Muy Delicioso Fresh Tomato Salsa
3-4 medium vine ripe tomatoes, diced
1 yellow or red pepper, diced
1/2 jalapeno pepper (add more if you want it spicier), seeds removed and diced small
1 sweet onion (such as Walla Walla), diced
3 garlic cloves, minced
1 cup roughly chopped fresh cilantro
2 tablespoons dry taco seasoning
Salt and pepper to taste
2 limes, cut in half
Stir together all ingredients except limes. Squeeze juice of three lime halves into salsa mixture. Save fourth half for later.
Let salsa sit in the refrigerator for at least one hour. Adjust seasoning as needed and squeeze half of lime and stir just before serving.