The Pacific Northwest and Asia don't seem to have a lot in common when it comes to décor, but a new Bainbridge shop proves that the two styles can live in harmony.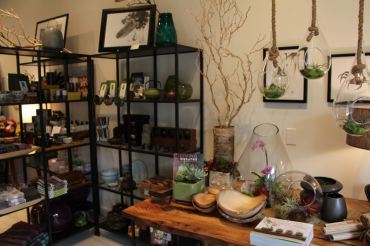 Plum, which opened in May at 124 Winslow Way East, infuses the clean lines inspired by Asian style into the earthy décor of the Northwest, known for its use of natural materials.
Owner Theresa Collier has more than three decades of retail buying along with a love for home and garden décor. A Bainbridge Island resident for about 18 years, she has previously created the gift store at the Bloedel Reserve and later served as the nonprofit's development and membership manager.
She says she's always wanted her own store — and when the space became available in Winslow, she jumped at the chance.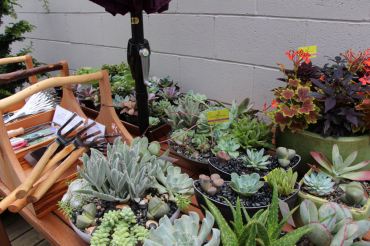 Plum's inventory includes many creations from local artists and craftsmen. In addition to home décor such as furnishings, ceramics and art, there are books, jewelry, Japanese tea sets, and some garden-related items — including gorgeous glass vessels for terrariums and low-maintenance succulent "gardens" in fun containers.
Locally made gifts and décor that you'll find at Plum include furniture from Poulsbo-based El Dot Designs, reclaimed wood tables from Bainbridge Island's Coyote Woodshop, jewelry from Bainbridge artist Ali Holmes, notecards from island-based designer Norimi Kusanagi and Port Orchard's Yoshiko Yamamoto, and sumi paintings from Bainbridge's Connie Golon. The container gardens are created by Dea Perry, a landscape designer and owner of Aurora Florialis based on the island.
Check it out — just look for the courtyard at the top of a small flight of stairs on the east end of Winslow.