Most gardeners have plants they wish they never had planted. I have three in my own garden.
These nefarious plants are yellow loosestrife (Lysimachia punctata), bishop's weed (Aegopodium podagraria) and Peruvian lily (Alstroemeria). All three plants are deciduous perennials.
I regret the day they ever came into my garden.
I inherited the Alstroemeria 21 years ago — it came with the house. The other two I regretfully admit I actually planted.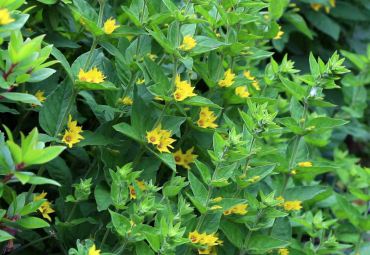 They were such pretty things. I promise you, they are no longer pretty or appealing, in my opinion.
So, dear readers, here is why you may want to totally reconsider ever planting these lusty plants in your own gardens if you don't already have them.
Yellow loosestrife stands erect with clusters of yellow blossoms marching along the sides of each stem. It runs profusely and brazenly all over the area where it's planted.
Hidden below the surface of the soil are the roots. Each segment, when broken, yields many more plants.
It will sprawl and crawl over any space you provide. It also spreads by seed dispersion. Be wary, very wary of this plant.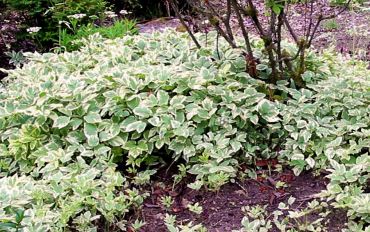 Bishop's weed is a rapidly creeping and crawling ground cover for dry shade and is also extremely happy in full sun. It is a variegated plant with tall flower stems. The flowers look like Queen Ann's Lace.
My plants came from birds eating the seeds and then depositing them along with a little manure to assist in growth. No matter how hard I try to get rid of this plant, it just persists and persists.
A clump of one plant about two years ago now covers up about 36 square feet of space in my garden. Enough said on this beastie.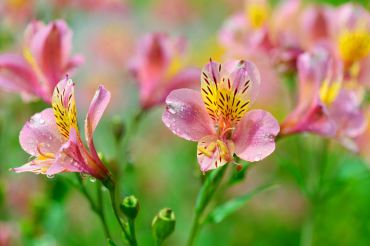 Who doesn't love to receive a bouquet of Alstroemeria? These Peruvian lilies come in a wide assortment of colors. But the golden blooms are not a plant you want growing in your garden. Trust me on this one.
Supposedly the colorful other varieties other than golden are better behaved, but I don't ever want this plant to "live long and prosper" in my garden.
It is the only plant I've ever used weed killer on. It rewarded me by disappearing in the place where it grew and then miraculously sprang up in four other areas of our garden, really far away from the original clump.
Each spring and summer, I pull up and dig up the Alstroemerias and all their assorted roots and bulblets. And, each spring and summer, they return again, and again, and again.
I swear the bulbs must drill underground until they find a really good place to spread out.
I know some very kind and conscientious gardeners may disagree with my indictments of these plants, but for those of you who don't have them in your gardens already, save yourself a lot of frustration.
Please do not plant these. Run away, run away, run away fast from the temptation. There are hundreds of other wonderful plants to choose from.
Check out the WestSound Magazine short video, at the beginning of this post, about these three garden bullies.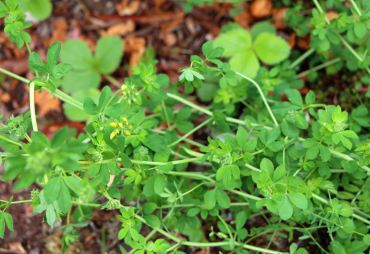 One more caveat is birdsfoot trefoil (Lotus corniculatus) (pdf). This lovely, green, trailing plant with yellow flowers and seed pods that look like little bird feet was once used as forage in pastures. It was also sold as a plant for hanging baskets.
However, it has now escaped via our friends, the birds, into Pacific Northwest gardens. Keep on top of removing this one, which is considered a weed rather than an ornamental plant.
It dies back each fall, but returns even more robustly each spring. If you see this plant, get rid of it as fast as you can.