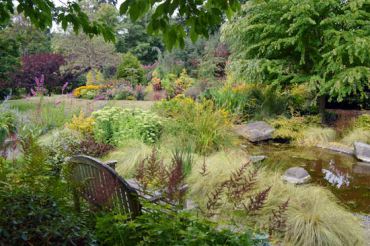 Six private gardens in Indianola, Kingston and on Bainbridge Island will be open to the general public on June 29 as part of Garden Conservancy's Open Days.
The mission of the Garden Conservancy is to preserve "America's exceptional gardens" as well as educate people about the roles of gardens in our country's heritage and culture. Open Days is an opportunity for gardeners of all experience levels to find inspiration-and for everyone else to enjoy a weekend in beautiful settings.
The Open Days Program, introduced in 1995, is the only national private garden-visiting program. Hundreds of volunteers around the country make the day possible.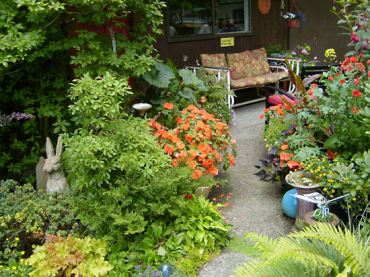 The Sunday event is rain or shine, from 10 a.m. to 5 p.m. Visitors may start at any garden.
Admission is $5 per garden or $25 for all six; children under 12 are free.
The Open Days program features the following local gardens:
Arcadia, 10450 Secretariat Lane NE, Bainbridge Island — a drought-tolerant collection of plants including more than 250 rhododendrons, numerous varieties of hydrangeas and woodland paths (10 a.m. to 4 p.m. only).
Garden of Carin and Michael Piraino, 10773 Bill Point Crest, Bainbridge Island — inspired by Asian and Northwest design, organically maintained and with a focus on leaf size, shape, texture and hue.
The Skyler Garden, 9734 Manitou Place, Bainbridge Island — pathways lead to a number of garden rooms featuring water features, hardscape and shade plantings including more than 100 varieties of ferns.
Sam and Karen Brindley's Garden, 10305 NE Shore Drive, Indianola — rare and unusual plant varieties inhabit a woodland border, cutting garden, a greenhouse with edibles, tropical garden and a panorama of Puget Sound with Mediterranean influences.
Garden of Jim and Sharon Moore, 11497 NE Third Street, Kingston — featuring a sunken "ruin," tropical corridor, a long border, flowering arches and eclectic architectural elements, and perched on a bluff overlooking the ferry lanes of Puget Sound.
Weissman Garden, Bainbridge Island (directions will be provided at other locations) – surrounded by firs and cedars, and including a collection of specimen trees, a border of hydrangeas, a fern and native plants garden and water features.
Call 1-888-842-2442 or click here for more information.