The sunshine is finally here to stay — and just in time for the launch of West Sound's lineup of community festivals.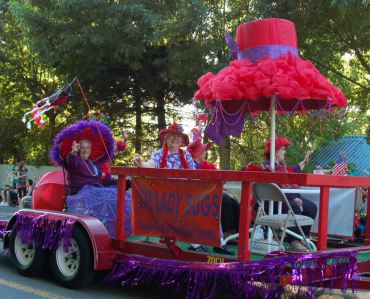 Gig Harbor's Maritime Gig and Poulsbo's Viking Fest are behind us. But there are still plenty of celebrations left on the schedule as the summer is about to officially begin.
First up is Port Orchard's colorful Fathoms 'O Fun, on June 27-29. The downtown festival includes a vendor and craft fair all three days, live music, kids activities and a parade on Saturday, June 28. Expect to see royalties, marching bands, creative floats and talented youngsters.
Also part of the Fathoms tradition is a fireworks display over Sinclair Inlet on Independence Day.
If you're looking for a place to celebrate with spectacular fireworks, head to downtown Poulsbo on July 3. The waterfront gets packed for the Third of July occasion, which also includes food, craft vendors and fun for kids.
On Bainbridge Island, the Grand Old Fourth festival on July 4 includes a pancake breakfast, street fair, classic car show, beer garden, entertainment — the list goes on.
A tradition for more than four decades, Grand Old Fourth is rightfully called the biggest party on the island. And Bainbridge proves it knows how to have fun — including by awarding $1,000 for the most humorous entry in the parade.
Not to be outdone, Kingston's Fourth of July features a parade, a music festival at Mike Wallace Park and a festival-within-a-festival for kids, Tiny Town at Kola Kole Park. Slug races, a pie-eating contest, pony rides, carnival games and other fun  ensure kids don't get a moment of boredom. See complete schedule.
For something a little different, head to Tahuya on July 5. This tiny town on the North Shore of Hood Canal proves that sizes doesn't matter when it comes to putting on a party.
In addition to a colorful parade (complete with a tractor-pulling Viking ship, among other things), Tahuya Day  includes a street fair, various kids' activities and live music.
Just as you're rested up from all the Independence Day celebrations, Key Peninsula is ready on July 11-13 with KeyFest, a longstanding tradition that includes a carnival, food and craft vendors, a kids' zone and a car show.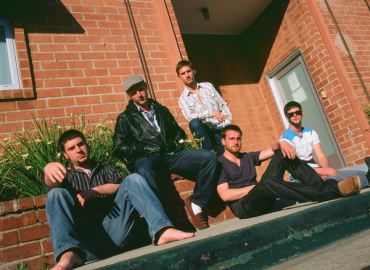 KeyFest's busy entertainment schedule includes performances by the popular Perry Acker band, comedian Charlie Williams (aka "the Noiseguy") and much more. Plus an arena with horse show, petting zoo and other fun for all ages.
In Silverdale, the fireworks pop a little later in the month — during the Whaling Days Festival. An Old Town Silverdale tradition for more than 40 years, the festival includes a street fair, a packed entertainment schedule and the famous Duck Race, a fun fundraiser for the Rotary Club.
Whaling Days is on July 25-27 this year.
Also don't miss two highlight events toward the end of summer — the Kitsap County Fair and Stampede on Aug. 24-28 and the delicious Blackberry Festival over the Labor Day Weekend.
And in between, enjoy the many outdoor concerts that fill the West Sound air with the happy sounds of summer.
Don't be afraid to come out and play!