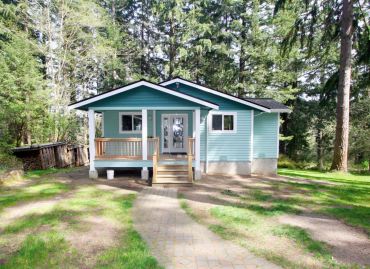 If you have been looking at a new home, you may have felt like you were in an episode of House Hunters. Outdated wallpaper, horrible shag carpet, kitchens and baths out of the 1950s.
You might feel ready to give up.
But then, you find it. The one.
An older home in an established neighborhood that has been totally updated. New paint, fixtures, tile flooring, the works! It's move-in ready, so write it up, you'll take it.
Just when you feel like you should push ahead, stop for a minute and ask a few questions. Who did all that work?
Was it someone qualified? Will the workmanship hold up? Did they get the required electrical and building permits? A few quick questions can save you a lot of grief.
In the age of DIY Network and HGTV, flipping houses is on every channel — promoting that anyone can do it and make a lot of money in the process.
But where does that leave the innumerable homeowners who have bought these homes and are left with the problems left behind by these "flippers"?
The new tile looks pretty, but if it was not set properly, the tiles could loosen and the grout could crack after you move in. This is just one example, and a small one at that. If the work was done by a licensed professional, you have recourse to have it corrected under warranty.
To keep yourself out of hot water when purchasing a remodeled home (no one really advertises these as a "flip"), ask a few questions about the house BEFORE you buy or as a contingency on the offer:
Who performed the work?
This is a two-part question, and you are hoping that it was done by a licensed general contractor, who would then be responsible for all of the work done. If there was not a licensed general, or the homeowner was the "general," you will also want to ask for a list of the work done and the names of the tradespeople, and if they were licensed in the event of any warranty issues that arise after you move in.
You can verify that the contractor's license and bond are current with the State of Washington.
Can they provide copies of the building permits and electrical permits?
Also, a qualified, professional home inspector should review the property and can alert you to any work that is new, so that you can ask about the people who performed it.
Just a few small steps will help you protect your investment and prevent trouble and unexpected repairs down the road!