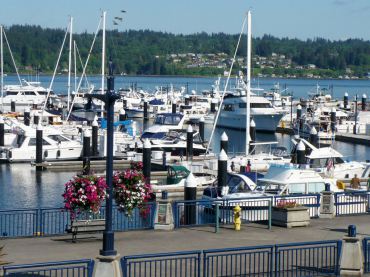 The Bremerton Marina will join other marinas from around the country on June 14 to celebrate National Marina Day. It's a day to both celebrate boating and give nonboaters a sneak peek at the boating lifestyle.
Because of the event's success last year, this year organizers have extended it to start with Friday evening on June 13.
Friday night includes a private screening of "Pirates of the Caribbean" at the nearby SEEfilm, a no-host VIP lounge and live music afterwards onboard the historic MV Kirkland. Boaters who arrive Friday also receive free moorage for Saturday (reservations required).
Saturday includes presentations from legendary hydroplane racer Chip Hanauer, Waggoner Cruising Guide publisher Mark Bunzel, Bremerton Sail and Power Squadron classes including an all-day course for obtaining a Washington State Boater Education Card, complimentary boat inspections, live music, a beer garden and more.
The schedule of events includes: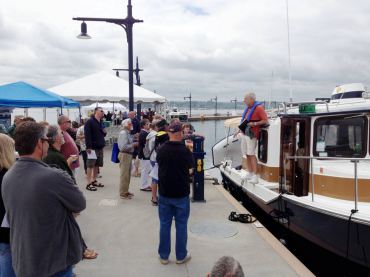 Friday, June 13:
VIP lounge opens at 4 p.m.
Movie screening, 5 p.m.
Live music at the Marina, 8 p.m.
Saturday, June 14
Mark Bunzel presentation, 10:30 a.m.
Chip Hanauer, 11:30 a.m.
"Knot tying, anchoring techniques and predicted log" class, 10 a.m. and 1 p.m.
"Working with a marlinspike, engine maintenance and wisdom for women boaters" class, 11 a.m. and 2 p.m.
"Docking with strong currents" class, 12:30 p.m.
All-day boater education class by certified instructors, 9 a.m. – 4 p.m. (requires advance registration and $45 fee)
Children's Sea Life Touch Tank, 10 a.m. and 2 p.m.
Beer garden onboard the historic MV Kirkland, noon – 4:30 p.m.
Live music, 3 p.m.
All day starting at 10 a.m.:
Tour a Coast Guard 45-foot incident response ship and police boats from Port Orchard, Bainbridge Island, Kitsap County Sheriff and State of Washington Department of Fish and Wildlife.
Enjoy food samples, merchandise and dining offers from local restaurants.
Visit the boat open house: view 20 new and used boats from Ranger Tug and Emerald City Yachts.
Get a vessel safety check by Bremerton Sail and Power Squadron.
For a complete list of the weekend's events, visit www.BremertonMarina.com.