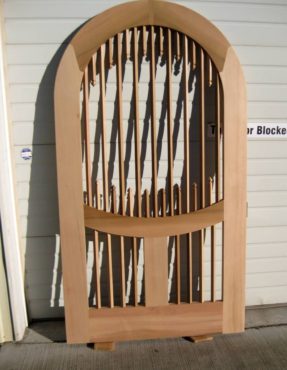 Dave Tripp, owner of NW Millwork and Door Co., said his friends like to call him "doctor." While playful, the nickname hints to the secret behind Tripp's success of over 20 years in the construction industry.
He grew up on Bainbridge Island and has worn a number of hard hats in the construction business locally; however, the title owner is still relatively fresh. Four years ago, Tripp quit his job as a general contractor to open a business with his wife, Julie Lohrer, in Kingston.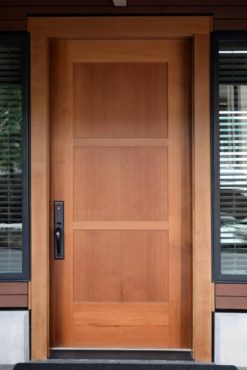 The company focuses on high-end custom millwork. Tripp said he wanted to hone in on his skills and become the master of one area, and that he has.
The "doctor" nickname originated on a day at play on the ocean.
"I was out shrimping with a friend and I have my own special system for keeping things organized. I like everything to have its place," he said. "I guess my friend was impressed by my meticulous way of doing this and said, 'You are like a doctor' and then I guess the name kind of stuck."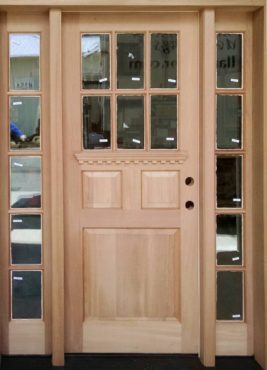 Whether work or play, Tripp is naturally precise in everything he does. This is just one reason NW Millwork and Door Co. is able to stand out among its competitors.
"Precision and attention to details are everything that matters in this industry," said Tracy Kuhlmey, inside sales admin assistant for Specialty Forest Products. "A lot of companies like to skip steps. Dave doesn't do that. He takes steps to ensure that customers get exactly what they are looking for, and the product always turns out amazing."
Jeff Krueger, vice president of custom residential at Clark Construction, echoed this sentiment. He has worked with Tripp on several projects and describes him as "just a great guy."
"Dave is not so much an artist as he is a practitioner. He has a very thorough process that makes everything run smoother," Krueger said.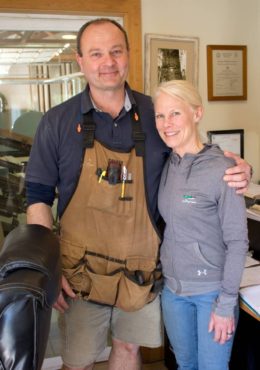 And this particular process, according to Tripp, is where this design aspect truly comes in.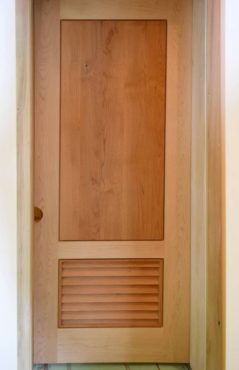 "It's not our job to predicate what great design is about. It is our job to predicate what great function of that design work is," Tripp said. "Our designs are top shelf — we understand we have to deliver."
According to Tripp, craftsmanship comes in knowing the wood and creating a piece that is consistent, accurate and functional.
"We don't just make it look pretty; it has to perform and stand the test of time," he said.
Tripp said his company would sometimes assemble something like a countertop eight or nine times before putting it permanently together. He even describes this as "the fun part."
"Every wood is different and so you have to make sure that it is the best way to present that wood and make sure the color flows — no zebra stripes," he said.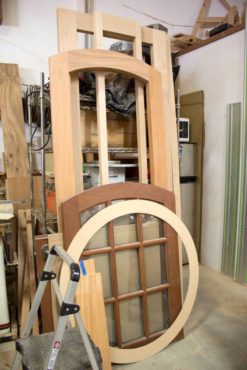 Tripp adds that custom really means custom.
"I'm not sure people really understand how custom we get around here," he said. "We made over a million and half lineal feet of moldings last year — that's quite a bit for a 3,000-square-foot shop — and they were made specifically for the purpose that you need to install and it needs to function."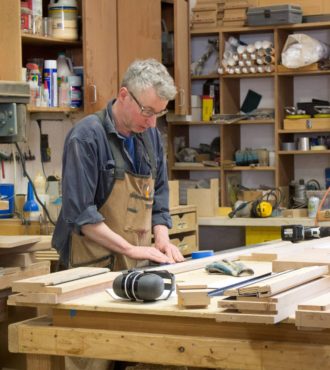 He advises people to not to be turned off by the word custom.
"A lot of times people hear 'custom' and think expensive," he said. "What's more costly however, is improperly installed moldings and millwork that don't fit and require sanding, shimming and doing all the weird things you have to do to make it work."
Tripp's warm demeanor also doesn't hurt, as he is just as caring with the details as he is with his clients.
"He doesn't just see this as a job. He truly cares," Kuhlmey said.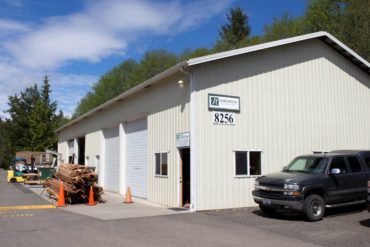 It's all about speaking the right language and asking the right questions, according to Tripp.
"Sometimes he asks questions that I didn't know I even wanted to ask," Krueger said, laughing.
"I just love working with him because he is extremely responsive with emails and calls and just overall communication," he said.
Tripp's customer service skills actually came from working behind a different type of wood.
"I used to bar tend many years ago and back then, in that 30-second meet-and-greet, you had to help people find what was important to them — it's not about you, it's about them," he said. "Some people know what they want, some people don't, so how do you help them get to the point they need to? It's important to ask the questions and to peel the onion."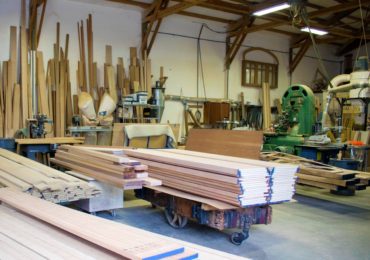 This same amount of care and attention to detail goes into the craftsmanship of the wood.
"We have a motto here that every board matters," Tripp said. "Nothing leaves the building without being double-checked by my own eyes." That, he added, is why he is able to sleep at night.
The level of care also comes from his background.
"I've been the consumer, where I have purchased the product and it has to show up right. I've been the installer, where I need to have the right measurements and the quality. I've been the general contractor that's trying to run my employees and received the phone calls where things didn't show up right," he said.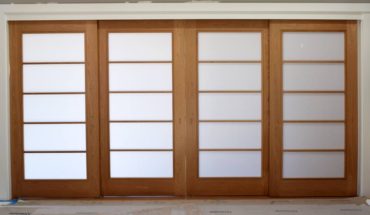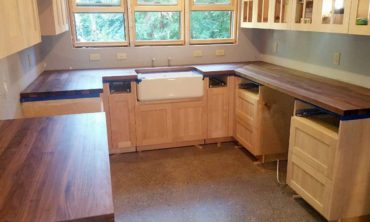 Being right the first time is Tripp's bottom line.
The rest of the secret to his sauce of success is his team, including his wife, and Chris Braund, his shop foreman. "We all learn new things from each other every day and I'm blessed to have such a talented team behind me," Tripp said.
"You have to keep running the race until you get to the finish line because that is what you are hired to do — to complete the job," he added. "That is what customer service is about: You do it with all your heart or don't do it at all."