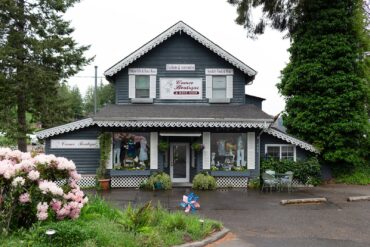 Cameo Boutique in Union may be situated off the beaten path, but this cozy store attracts visitors and locals alike. Located on the water, the 40-year-old business has developed a loyal customer base who bring in new business by word of mouth.
Customer feedback at Cameo Boutique is critical. Pam Hanson, the owner, says the business has a great customer base and she's grown good friendships over the 40 years.
"They (customers) like what they see and what they buy, and they tell their friends. It just builds that way," she explains.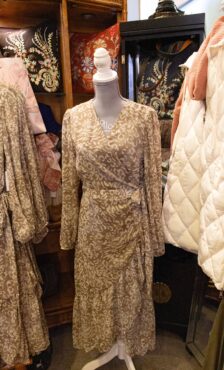 When customers mention an item they'd like to see, Hanson does research to find it and then offers it for sale. "We really listen to what our customers have to say about what their likes are," she says. "I just feel very blessed that I have the great customers that I do."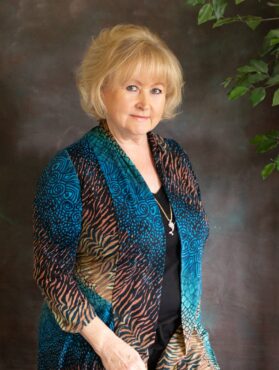 Hanson loves going to the industry shows. "I love buying and getting back to the shop. … It's like Christmas all the time," she says, adding that she also enjoys merchandising the new products.
"I love doing the fashion shows … on Nov. 4 at Alderbrook Golf and Yacht Club. I love the community," she adds. "We have a great community. I love being able to find out what's going on in our customers' lives. It's very rewarding to have been established this long and be able to talk to people about their families and what's going on, and they love coming in and seeing things that are different."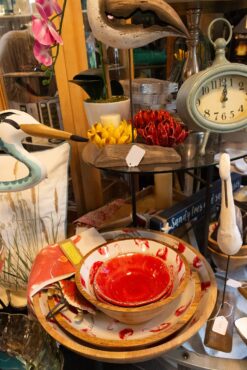 Hanson got the idea for the boutique in 1982. "I had been working in Shelton and living just near Twanoh State Park. I drove by the building every day, going to and from work, and noticed that it was empty," Hanson says. "I asked my husband if he knew who owned the building, and he did. I said, 'Well, I've always wanted to own my own gift shop.' So, he got a hold of the owner. We met and he asked me what I wanted to do with it. He handed me the keys and we started working on the building and opened it April 2, 1983."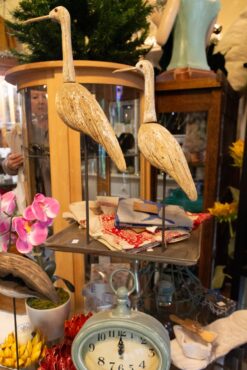 Cameo Boutique offers clothing, jewelry, cards, décor, books and more. Some products, such as resort wear and nautical goods, focus on visitors to Union. Christmas ornaments that say "Hood Canal" are offered all year round "because people love to take something back from their trips to remind them of where they've been," Hanson says.
Customers often tell Hanson that they haven't seen her products anywhere else. "We kind of pride ourselves on being able to find things you don't see in other stores," she says.
The shop celebrates special occasions in-store, including one related to the 1983 opening. "We always have our anniversary open house in April," Hanson says, adding that the open houses are "always a big success and a big turnout."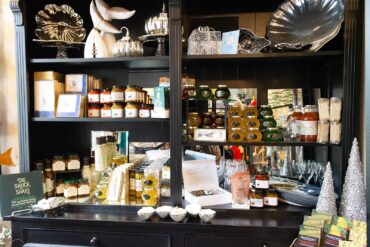 This year, Cameo Boutique celebrated its 40th anniversary with a special event, an open house on the last weekend in October. Additionally, you will find smaller special events "depending on what's coming in" and an active presence on social media.
"The two biggest events are our anniversary open house and our holiday open house," Hanson says. Stop by to enjoy these events and become one of Cameo Boutique's "great customers."