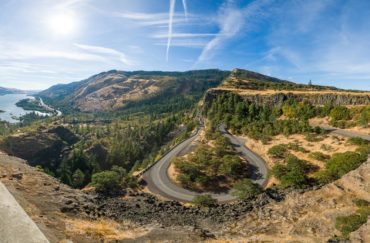 The Northwest Automotive Press Association named the 2018 Alfa Romeo Stelvio Quadrifoglio as the Northwest's Most Fun to Drive Vehicle in its annual Run to the Sun performance car and convertible event. The Stelvio Quadrifoglio impressed the participating journalists with its powerful engine, nimble handling and Italian-inspired personality.
This year marked the 12th annual edition of the event, which included three days of driving 18 different 2018 and 2019 model-year vehicles on some of the best roads in America — ranging from wide-open, high-desert highways to twisty canyon roads. From the base at the Mt. Hood Oregon Resort, participating automotive media professionals traveled over Mt. Hood to Central Oregon and the Columbia River Gorge.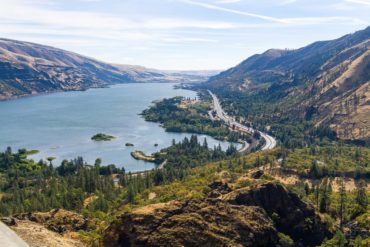 "We had three days of spectacular weather, amazing roads and many of the best performance cars that you can buy," said NWAPA President John Vincent, a consumer advice rriter with U.S. News & World Report.
Vehicles entered in Run to the Sun competed in four categories: Northwest Most Fun in the Sun (Convertibles), Most Fun Coupe, Most Fun Sports Sedan and Most Fun SUV. An overall winner — the Northwest Most Fun to Drive Vehicle — was also chosen.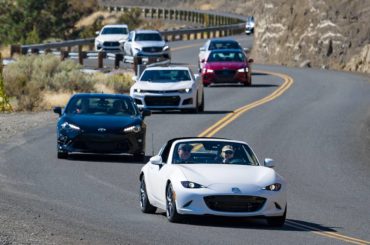 Participants were asked which vehicle they would choose as their own based on what they learned over the 527-mile- drive route. The course crossed Mt. Hood and traveled as far south as Sisters, Oregon before heading east to the ghost town of Shaniko, Oregon, and returning to Mt. Hood. The final day took the group to the historic Mosier Curves in the Columbia River Gorge before crossing into Washington for the return drive to Portland, Oregon.
The Winners Selected by the 18 Participating Automotive Media Professionals
Northwest Most Fun in the Sun — 2019 Mazda MX-5 Miata RF
Northwest Most Fun Coupe — 2019 Ford Mustang Bullitt
Northwest Most Fun Sports Sedan — 2018 BMW M5
Northwest Most Fun SUV — 2018 Alfa Romeo Stelvio Quadrifoglio
Northwest Most Fun to Drive Vehicle — 2018 Alfa Romeo Stelvio Quadrifoglio
"Sounding a rip-roaring exhaust note, the Alfa Romeo Stelvio Quadrifoglio announced it was the vehicle to beat in this year's event," said Vincent. "With 505-horsepower on tap, plus a sophisticated all-wheel-drive system and an electronically controlled suspension, the Stelvio was well-suited to both the vast straights and twisty canyons on the drive."