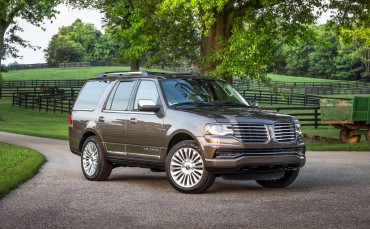 Model Tested: 2016 Lincoln Navigator
Engine: 3.5-liter V-6 Ecoboost
Transmission: 6-speed select-shift automatic
EPA Ratings: 15/city, 20/highway, 17/combined
Base Price: $65,055
As Tested: $73,395
Overview: The 2016 Lincoln Navigator is a three-row, eight-passenger luxury SUV with the cargo volume of a van, towing capacity of a full-size pickup, and the conveniences and features of a high-end luxury sedan. It can seat up to eight adults in total — and I mean total — comfort.
It boasts the new Ecoboost 3.5-liter twin-turbo V6 powerplant. Although rated at 380 horsepower and 460 pound-feet of torque, it's smaller than the V8 it replaced but delivers more power and better fuel economy. It comes with rear-wheel drive or electronically engaged four-wheel drive, which is suitable for dry pavement, and includes low-range gearing. Unless you live in a Sunbelt city, opt for the four-wheel drive.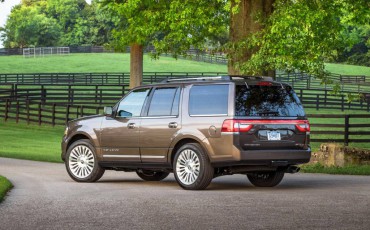 New for 2016 are Lincoln Drive Control, 22-inch wheels and blind-spot warning with rear cross-path detection. The dashboard is updated, featuring new instrumentation that flanks the speedometer with a pair of 4-inch display screens, called MyLincoln Touch. It also features Ford's Sync System.
Comfort: The Navigator is downright plush inside, featuring full leather seating, power everything, great audio, up-to-date technology and every convenience you'd expect.
Utility: Because it's a true body-on-frame SUV, utilizing a ladder-type truck frame adapted from Ford's F-150, the Navigator mirrors a pickup in work capability, yet is smooth and quiet on the road, with a compliant, fully independent rear suspension leveling out the roughest pavement.
Wow Factors: On a drive to Portland and back, it was as pleasant, comfortable and quiet as anything I've ever driven.
Whines: The top-heavy body roll you expect from a vehicle this size, height and weight.
Bottom Line: Detroit Iron doesn't get any nicer — or more comfortable — than this.