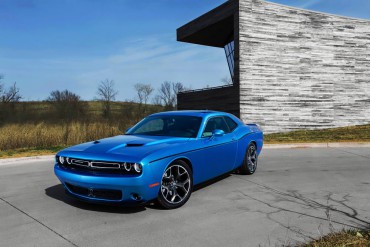 Model Tested: 2016 Dodge Challenger SXT Plus
Engine: 3.6-liter V-6 VVT engine
Transmission: 8-speed TorqueFlight automatic
EPA Ratings: 19/city, 30/highway, 23/combined
Base Price: $29,995
As Tested: $36,060
Overview: A minor player in the 1970s' muscle car heyday, the 2016 Dodge Challenger is a powerful presence today, with an intoxicating array of engines, from my test model's 305 horses to the 707-horse Hellcat.
The sheetmetal surrounding all this power is faithful to the original Challenger styling, with subtle, updated distinctions, including restyled front and rear fascias, a thinner split grille slot, deeper airdam, bigger power bulge in the new hood, LED halo surrounding the quad headlights, and LED taillights.
The retro theme is visually amplified by color choices from the glory years, while the all-new interior is a blend of retro design and contemporary technology. Plus, today's Challengers boast some capabilities absent in the originals — like handling and braking.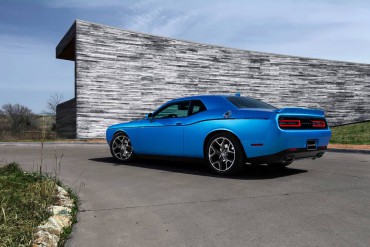 Comfort: The Challenger offers Nappa leather, power everything, push-button start, premium audio, Chrysler's Uconnect telematics and conveniences often not expected in a muscle car. On a trip to Spokane and back — on the same day — it was surprisingly comfortable and much quieter on the open road at 80-plus mph than most cars this low to the ground in any market segment.
Utility: The SXT Plus is easily a comfortable daily driver — something not all muscle cars can say.
Wow Factors: Fourteen interior choices and four powerplant choices.
Whines: The low roofline limits some rear visibility.
Bottom Line: While we still revere the muscle cars of the 1970s, the 2016 Dodge Challenger offers a broad array of power choices, striking interior options and sophisticated electronics packaged in sheetmetal faithful to the Challenger's glory years, arguably making these the Challenger's true glory years.